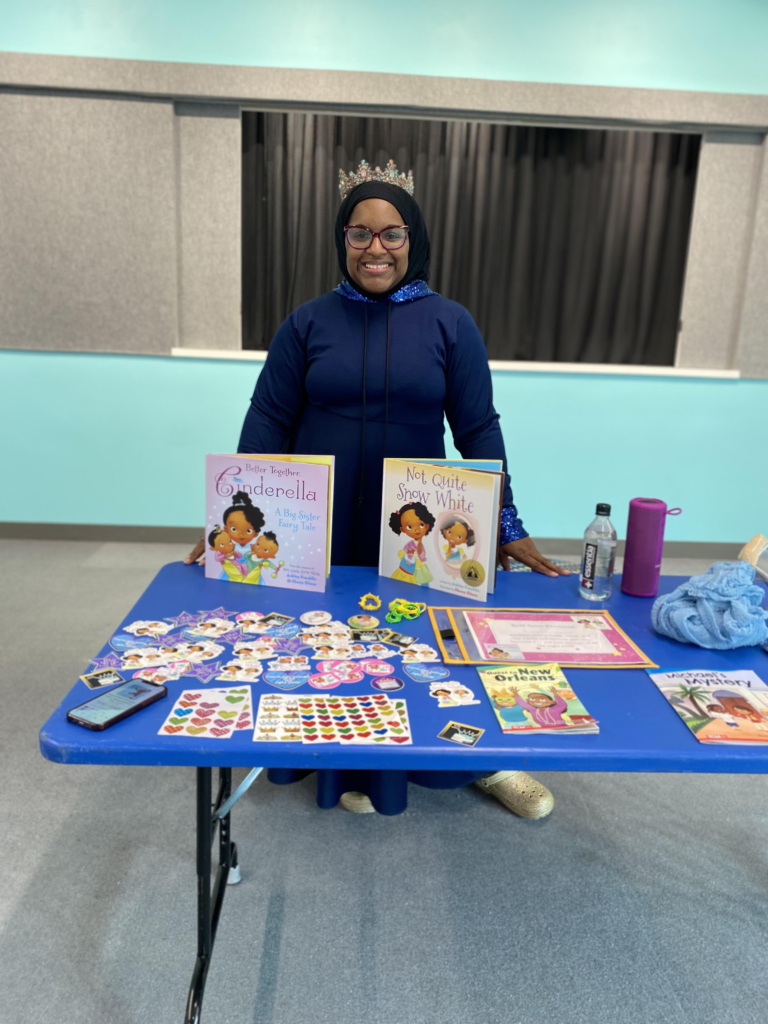 Yes, that's me. Here I am with the two books that firmly launched me into the realm of princess things. Not Quite Snow White is actually directly responsible for my being able to do Disney's The Little Mermaid: Make a Splash picture book. That's a story for another time.
I didn't get into publishing to make waves. I didn't get into it to be famous. My motivation to write came from selfish reasons:
1- I wanted to see if I could do it.
2- I got tired of coming up short when looking for books I thought would be great for my Black Muslim children.
3- Childhood me wouldn't leave me alone about it.
Now, look at me! I've got a few books under my belt. I proved to myself (adult me and kid me) that I could do it, and I've done things I hadn't even imagined (Disney, Scholastic Book Fair, Marvel, etc.).
Here I am, but where am I going?
That's what I've struggled with but also found to be the most fun. The thing about using your imagination is that the possibilities are endless. Fortunately, I'm not afraid to try new things. I'm eager to try writing for different age groups. What I am afraid of is not being successful at it.
Honestly, they kept me from writing for a bit. Then, I realized something: I'm the one who is defining my success. I had to sit down with myself and write down all the things I've accomplished. That's when I saw the full picture.
The stress and disappointment I feel are self-imposed. That was tough to accept. I had to remember the reasons why I did and didn't get into publishing to begin with. That's when I realized I'd forgotten the most important thing: I've always loved writing. It continues to bring me joy and peace when I need it.
So, if you're new to me and my writing, here I am.
This is my writing journey. Thanks for coming along for the ride. I plan on enjoying it to the fullest, and I hope you do too.