I was an only child for the first nine years of my life. I spent much of my early years living with my grandparents.

Like any other kid, I had a lot of toys. And being an only child didn't stop me from having friends and playing outside. Still, my favorite memories are always the ones where I was cuddled up with a book.

We didn't have a lot, but I never wanted for a lot. I always had what I needed.

Looking back as an adult and talking things over w/ my grandmother, I was surprised at the reality of things.

Me: "Wow, I guess you could say our family has never had much."

Mom Mom: "Much?! All we've had is our Blackness."

But for me, that wasn't the whole truth. I also had books. They sometimes came from thrifts stores, like some of my clothes, but they served their purpose just the same. They kept me covered. They covered me from bad days, disappointments, heartaches, and heartbreaks.

I learned perspective. I learned what it was like seeing myself written on the page. I learned the sadness and contempt of being excluded-more than windows and mirrors, shadows and silhouettes.

Books taught me to love words and the magic they can create. It's simple when you think of it like that.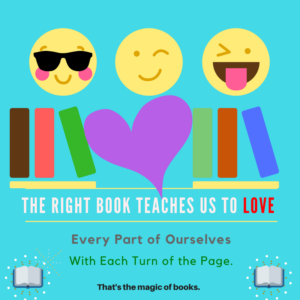 What kid doesn't believe in magic? I guess I write because I want to help more kids see the magic within themselves.